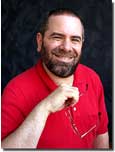 Here are a number of web sites and articles I hope you find useful. Consider this a free sample of how I can help.
---
Tips & Articles:
---
Martin has been a lifesaver. He always gets back to me quickly and helps solve my problems. He's precise and determined and seeks to educate as well as to find solutions. He's extremely responsive and determined to help. At times he has led me to other experts who have helped me tackle technical problems.

Virginia O'Brien, MS
Executive Coach and Author

---
The web sites I've linked to below will open in a new window! Simply close that browser window and you'll be returned here.
Useful web sites:
---
Useful products:
---
Organizations I belong to:
- Society of Professional Consultants

- Watertown-Belmont Chamber of Commerce